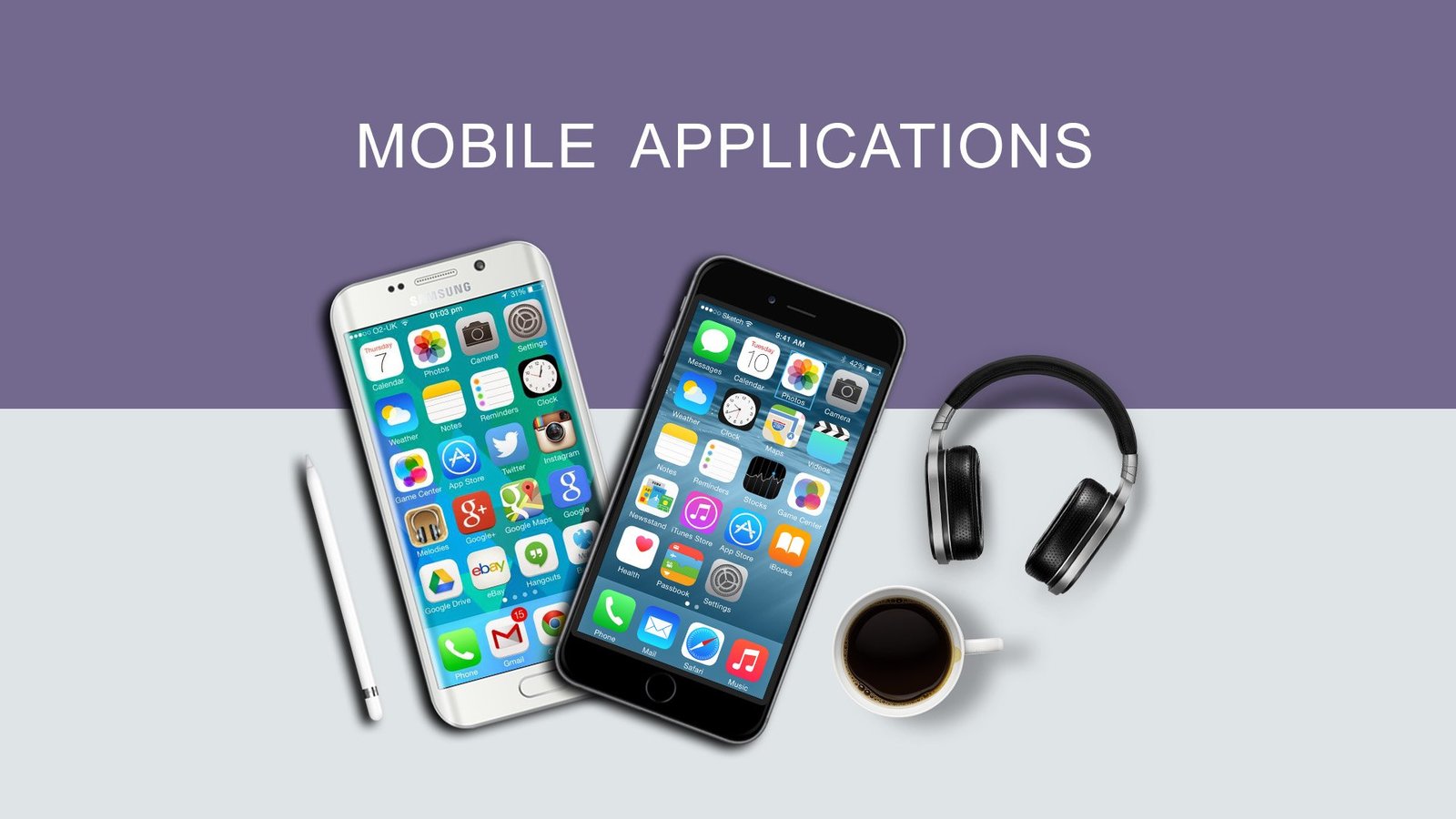 Mobile Applications
There is no doubt that smartphones have become indispensable to teens before adults, and it is so obvious that most people now spend more time on their phones than any other activity, which reformed that relationship into a friendship with our phones. This was the main reason why all international entities built their presence by developing their own mobile applications for both platforms Android and iOS. Which prompted the rest of the companies and organizations to take the same direction. This is also why Direct Media will join you step by step, guiding and building your own presence. Direct Media Mobile Application Department is here to emerge your Android and iOS applications to the world.
What Direct Media offers you in the world of mobile applications development?
After we all realized the importance of mobile phone and its applications to contemporary man, and after all the indications and expectations that the future will witness a great spark of mobile applications in the world of technology, it was necessary to Direct Media to be next to its customers providing them everything new in the media world and Technology.
Direct Media offers to design, develop, and publish your mobile application throughout all existing platforms (Android, iOS, Windows Mobile). Direct Media has a unique team of mobile application specialists (Designers [UI/UX] - Developers[Android/iOS/Windows/PHP] - Prototyping - QA/QC). Our team works around the clock to develop, test, enhance, and publish your mobile application on on time.
How to create a successful and unique mobile application?
As we mentioned before many companies both large and small enterprises have moved to this world of mobile application, so we must strive for excellence and exclusivity; because there is no need to spend a lot of money on something unhelpful. And in order to succeed in building a distinguished mobile application and become famous, it must contain the following:
Innovative Idea
Everyone wants a good and innovative idea when choosing a phone application to download. You do not need to fill your phone with normal and traditional applications that do not contain any new ideas.
Useful
No one downloads unuseful applications, so we aspire to make the application useful to the user in all ways even if the purpose of the application was originally a promotional, rather than a profit. We add some features to the application which make it more useful for people and they will always be looking for it to use on their phones.
Fast
We are in a world of speed, so a slow application benefits nobody and it gets you bored. Most of mobile phone users are always looking for a fast application that is compatible with all devices and has all capabilities.
Attractive
Distinct creative design makes the user enjoy using the application. Direct Media Design Department always aspire to find creative ideas to make the application design more attractive to the user.